Boy in the Box: Joseph Augustus Zarelli
Pictured is the bassinet box that Joseph was found in. This wasn't enough to use to identify the child.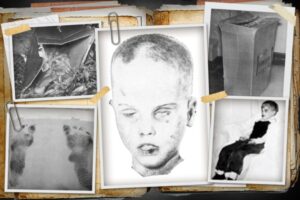 Investigators dressed Joseph and posed him to see if anyone could identify Joseph. Note the extensive bruises and condition of this hair.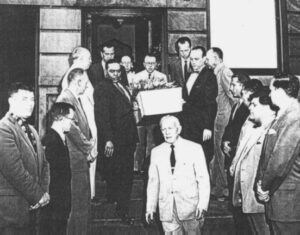 Joseph was buried and then exhumed as DNA evidence has evolved. The Boy in the Box was finally identified, and the case is not closed. His killer has not been found.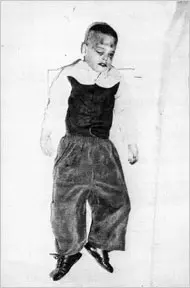 Investigators dressed the child and attempted to have him identified.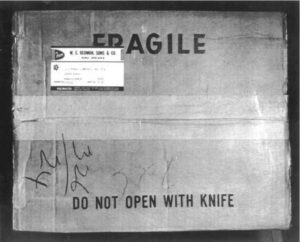 A close-up of the bassinet box. Had the box and child been found now, DNA evidence and much more might have solved the case of who Joseph was sooner, possibly leading to the killer's identity.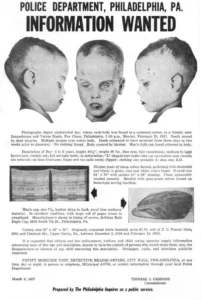 Investigators turned to the press to identify the child, but it proved unhelpful.