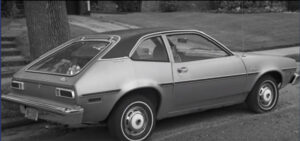 A 1971 Ford Pinto, similar to the one owned by Carmen Colon's uncle, Miguel Colon, who was long considered a prime suspect in the murders of all three girls, but particularly of Carmen if in fact there ended up being more than one killer.
A police evidence photo depicting the location where Wanda Walkowicz's body was eventually recovered, off the side of a highway off-ramp, in rural Webster, New York.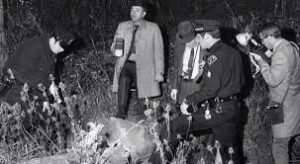 Investigators finally find the partially nude body of Carmen Colon, discarded face-down, in a gully, not far off of a busy road and less than a mile from where eyewitnesses believe they saw her running from a car, naked from the waist down, flailing her arms – yet, despite being seen by over 30 people that day, not one of them stopped, attempted to render aid, or even attempted to stop at a service station to call the police.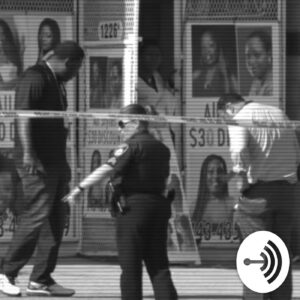 Investigators cordoned off the entrance to the grocery store where Wanda Walkowicz and her flaming red hair, were last seen alive.
This is the residence that the license plate of the tan sedan came back to after the nosey bystander managed to retrieve it from the suspect's car once he noticed that the young girl being held tightly by the arm, was in obvious distress. It turned out to be a dead end.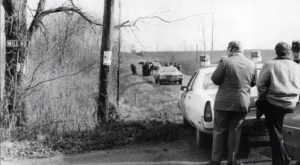 The Eddy Rd. location in Macedon, New York where Michelle Maenza's body was finally discovered redressed after being sexually assaulted, and with visible white cat hair on her.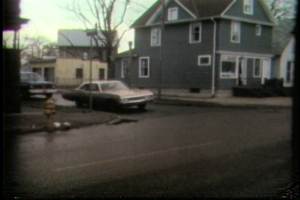 The somewhat busy intersection where an older eyewitness believes he saw Michelle walking from school, en route to the shopping center where her mother supposedly lost her purse some days earlier.
This hand-drawn map depicts where Michelle's body was found along Eddy Rd., in relation to where her coat was found.
a 1971 photo of the strip of stores containing the pharmacy where Carmen attempted to pick up a prescription for her grandparents. When she was told that the order wasn't ready yet, she fled from the store quickly out the front door yelling, "I gotta go, I gotta go," according to the pharmacist who interacted with her in the store that day. That was the last time anyone reported having interacted with the 10-year-old.
a 1973 photograph of the high-rise sign for the shopping center where Michelle was walking to try to find her mother's lost purse. Unfortunately, she would never make it.
A distant, helicopter photo of the recovery team that took possession of Michelle's lifeless body from the side of Macedon's Eddy Rd.