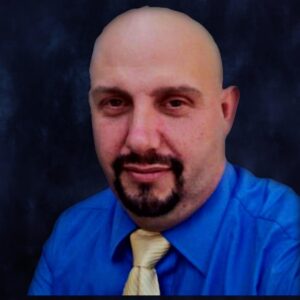 Kurt Dillon
Kurt is a devout Christian and the devoted husband and father/stepfather of 8 children, 4 dogs, and 1 very pregnant cat. He is also a retired Major in the US Army who served in Operation Desert Shield and Operation Desert Storm.
He graduated cum laude from Columbia University in 1997 with an M.A. in English/Journalism and an M.S. in Forensic Psychology. He also holds minors in History and Political Science.
Kurt is the owner of WOMEN – Wild Orchid Media & Educational Network, Inc., the parent company of The Veritas 7 – True Crime Podcast and The Veracity Report global news agency.
He has a deep passion for restoring integrity to journalism in the image of one of his childhood idols, the indefatigable Walter Cronkite. He also enjoys cooking, true crime, investigative journalism, studying and writing about ships of all kinds, mysteries, and the jungle that is today's American politics.
You can reach out to Kurt across any of his social media platforms: Facebook, X, Instagram/Threads, Pinterest, and LinkedIn. You are also encouraged to like and follow his Facebook Author Page, as well as to like and follow the Facebook Fan Page of The Veritas 7 and to join the quickly growing Veritas 7 discussion group.