The Bizarre Case of Debbie Collier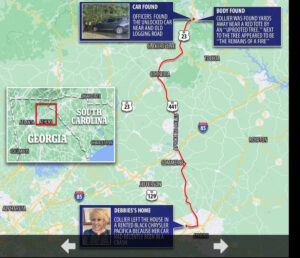 After being reported missing, Dabbie's vehicle was located using the GPS on her rented car.  Chattahoochee-Oconee National Forest south of Clayton, a 90-minute drive from her home in Athens, Georgia.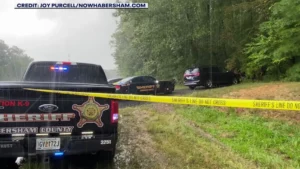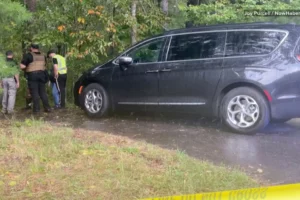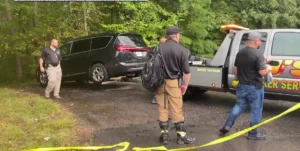 Debbie's vehicle was parked in a cut-away that most would never notice. From there, she supposedly walked a quarter of a mile into the woods and down a ravine while carrying various supplies and a gas can. But because of a bad back, Debbie took medication and could not have walked that far.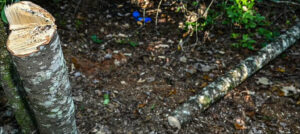 She was found clutching a sampling that had been partly sawed and then broken. The damage was very recent and yet there was no saw found at the crime scene.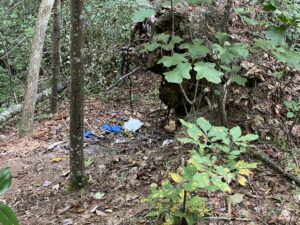 Police found a gas cap nearby, scorched wood, burned personal items, and a melted plastic fuel container. her phone and purse, nitrile gloves, her clothing, and .223  unfired round. There were burned paper towels,   a small plastic buckle, melted bits of blue tarp, and a red reusable tote bag, some of which she was seen buying before her death.
This over-turned tree shows charring and is where her naked, burned body was located. Her bottle of hydrocodone was not empty. While she had a large does in her body, it was not high considering the decades she had taken for her back.