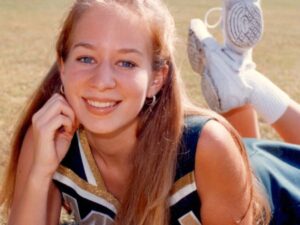 We all remember the high school graduate Natalee Holloway that disappeared on her summer trip in Aruba in 2005, but the details of her last night in Aruba nearly 20 years later are still left unclear.
We know she was with Joran van der Sloot, we know during questioning his stories changed multiple times, we know he was involved in her disappearance, and we know he was convicted a few years later for murdering another young girl.  We know the family has fought hard for justice for Natalee and now they may be some relief coming to them.
In June Joran was extradited to Alabama to face extortion charges for trying to get money from the family in exchange for information regarding the location of her remains.
He pled not guilty at his first hearing, which means an upcoming trial is inevitable unless he changes his plea later down the line.  Regardless, he is here on our soil and will face an Alabama judge now and will not be able to hide behind another country's set of laws, he is facing 40 years if convicted on all charges.
Be sure to join the discussion in our incredible Facebook Discussion Group, as well as follow The Veritas 7 – True Crime Podcast on X, Facebook, Instagram/Threads, TikTok, and LinkedIn. Also, don't forget to like and subscribe to our new YouTube channel as well!
You can listen to The Veritas 7 – True Crime Podcast anywhere you get your podcasts or on any page of our website!