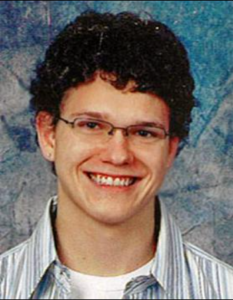 How does someone just vanish into the dark never to be seen or heard from again?
Meet Brandon Swanson, a college student from rural Minnesota that drove his car into a ditch on his way home one night.  He called his parents to tell them he was stuck and needed their help.  They stayed on the phone with him while they drove to where he thought he was.  During the conversation Brandon said "Oh Sh!t" and the phone went silent.
Brandon's car ended up being a few miles from where he thought he was, but still no trace of him was ever found.
Its been 15 years and no clues have turned up and what happened to him that night still remains a mystery and haunts his parents.
They still leave a light on for him at night hoping he comes home.
We must dig into this case and see what we can find that may have been overlooked…..stay tuned!
Be sure to join the discussion in our incredible Facebook Discussion Group, as well as follow The Veritas 7 – True Crime Podcast on X, Facebook, Instagram/Threads, TikTok, and LinkedIn. Also, don't forget to like and subscribe to our new YouTube channel as well!
You can listen to The Veritas 7 – True Crime Podcast anywhere you get your podcasts or on any page of our website